Catering
We are pleased to have KDJ Catering as our professional caterers.
With extensive experience, the team at KDJ will enhance your event with high quality catering, favouring locally-sourced ingredients, minimising waste and using sustainable serving options (whenever possible).  They ensure freshness and quality in every bite!
Their menu pack has been designed to suit a wide range of events, and they can accommodate special dietary requirements and customise to suit your needs.
Friendly and attentive wait staff will provide superb service and a memorable experience.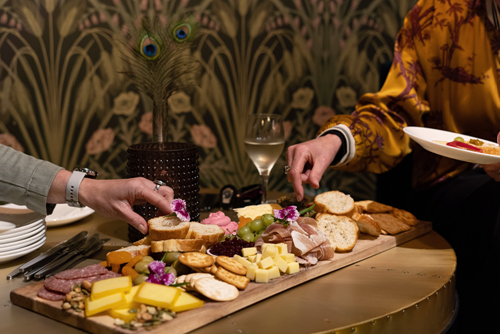 Event catering
From fast food kiosks to food trucks, temporary bars to VIP hosting, our talented and creative team will work with you to ensure everyone attending your event goes home satisfied.

Contact us to discuss your catering options.