Q&A with Mark and Alison of Winding Up
OK Boomers – time to put the "fun" into funerals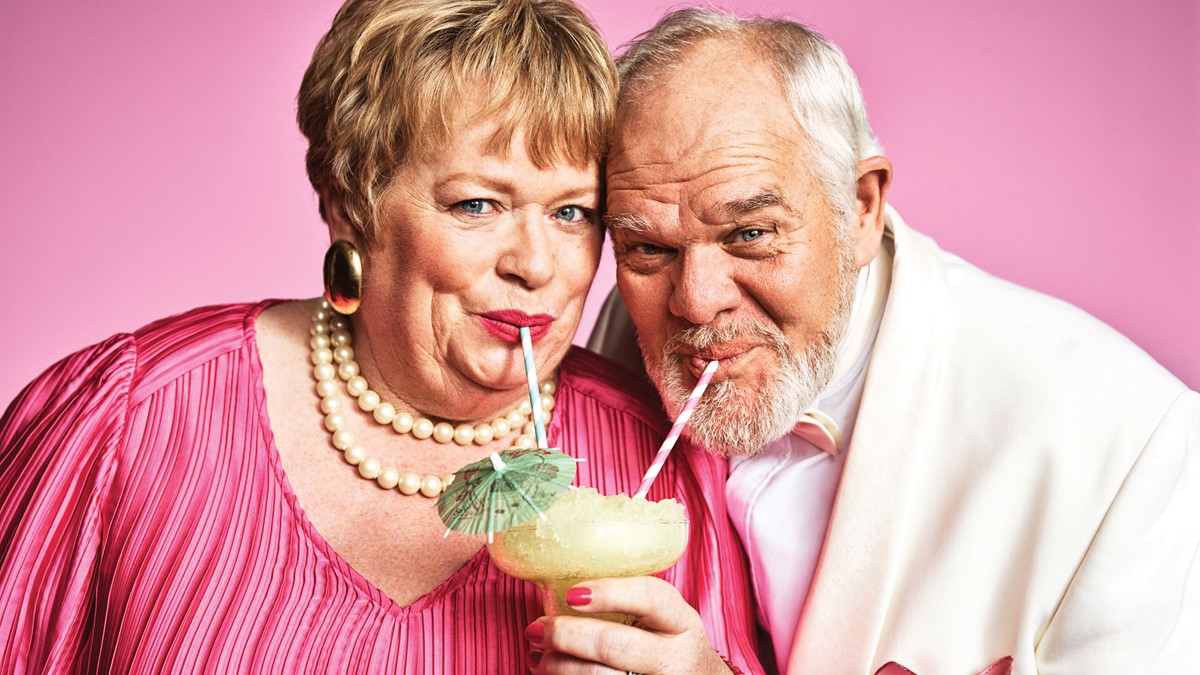 Now in their seventies, Barry and Gen are coping with failing health, death of friends, estranged family, the need to downsize and (God help everyone) planning their funerals.
These fiercely-OK Boomers will be played by two of the country's most celebrated comic actors, Mark Hadlow ONZM (Shortland Street - The Musical, MAMiL, The Hobbit trilogy) and Alison Quigan QSM (A Shortcut to Happiness, Calendar Girls, Shortland Street).
We caught up with them and asked them about their New Plymouth experiences and what they were looking forward to this time around:
When were you last in New Plymouth?
Alison: "Gosh I think it was at least 7 years ago.  It was before the Len Lye Gallery was opened which I can't wait to see. "
Have you performed at the TSB Showplace before?
Alison: I've done a couple of shows there - A Shortcut to Happiness and Taking Off and both by Roger Hall.  Both tours were really successful but we also loved being in New Plymouth."
Mark: "I did MAMIL at the Taranaki Arts Festival a few years ago and loved it and I just know the New Plymouth audience will love Winding Up."
What's your New Plymouth highlight?
Alison: "The Govett-Brewster and Len Lye Centre of course.  The boardwalk along the seashore is a great place to walk and enjoy the beach and amazing views.  The coffee in New Plymouth was amazing too.  I remember a cafe called Chaos and another Ozone - which is in Auckland now too.  The place I loved most was the theatre itself.  The interior was gorgeous and so good to perform in.
Mark: "There are so many beautiful things about the place, a major highlight for me was the walkway – I was out there every morning including one day with big surf which made it really exciting! I'm looking forward to being back in the West End Precinct – we're going to be staying at the beautiful King and Queen Suites and I hear there's a new wine bar called Itch that Alison might enjoy! It's thirsty work remembering all those lines, not to mention the costume changes.
"Of course the Len Lye Centre is a must-see so we'll definitely have to try and squeeze that in between shows"
Winding Up is at the TSB Showplace for two performances only: Wednesday 23 September at 7.30pm (including a post-show opportunity to meet the cast) and Thursday 24 September at 7.30pm. Tickets available from the Box Office at TSB Showplace or Ticketek www.ticketek.co.nz.